Wieland Builders began our partnership with Custom Distributors over 10 years ago.  Therefore, we are proud to highlight them in our Trade Partner Spotlight Feature this month. Custom Distributors' attention to detail and vast selection make them a leader in all types of appliances, from luxury to value brands. Having been in business since 1985, they are experienced and knowledgeable in the appliance and custom home building markets.
This month, we had the opportunity to sit down with Rob Saunders, Account Manager with Custom Distributors, to talk about the top appliance trends we're seeing in 2020 when building your custom home.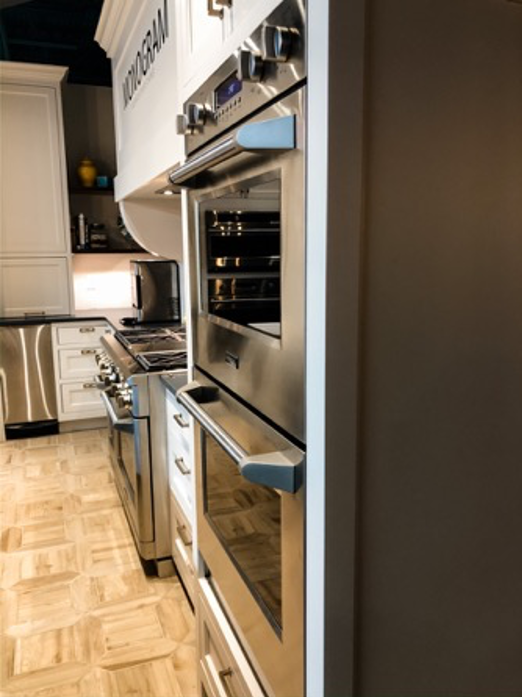 Flush Mount vs. Proud Style
One of the larger design trends we are seeing in 2020 appliances is flush mount designs, meaning appliances don't protrude from your cabinets, but they remain flush. This creates a sleek and modern look in your home.
Connected Appliances
Years ago, we couldn't imagine all the things we could do with Wi-Fi connected smart appliances. Now, the future is here, and 2020 is revolutionizing the appliance industry from a technology standpoint. 
Today, you can use your smartphone to preheat the oven as you leave office, so dinner can be ready in a flash. Or, you can get a real-time view of your refrigerator directly from your smart phone so you don't have to remember the grocery list when you're running errands. The daily conveniences Wi-Fi enabled appliances provide are amazing.
Synchronized Appliances
If Wi-Fi connected appliances weren't enough, Bluetooth™ technology is revolutionizing the industry even more.  Now, appliances can sync up clock times and automatically turn on vents, making your life easier.
Personalization
Gone are the days when regular old stainless steel was the primary choice for your appliance colors. Today, you can choose from black stainless steel, white, or even bold statement colors like red or blue. Also, you can customize the handles and knobs on your appliances to match your kitchen's hardware.
Additionally, artisan style appliances are rising in popularity, and often become the showpiece of stately kitchens.  From ranges, to coffee bars, to refrigerators, it is easy to show some personality in your kitchen with these unique looks.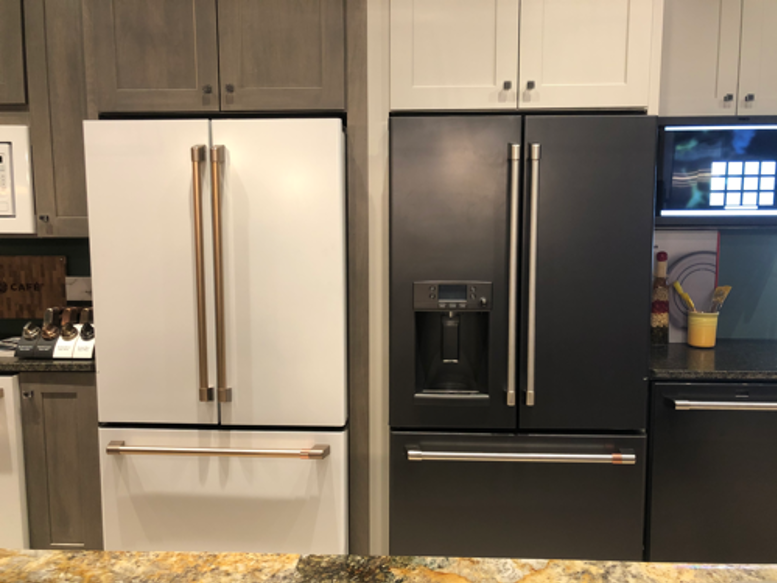 Gourmet Outdoor Kitchens
From extra-large, 60" grills to pizza ovens, outdoor kitchen and entertaining spaces are on the rise. Additionally, many will even outdoor sinks and dishwashers to complete a full custom kitchen alfresco. These open-air kitchens are perfect for entertaining in the long Cincinnati summers. However, you can just add a fireplace and you'll be able to enjoy this area well into the fall and even spring months.
To learn more about Custom Distributors, check out their website or stop by their showroom at 9190 Seward Rd in Fairfield.