The transition from spring to summer is upon us, and that means we are likely spending a lot more time outdoors on our patios. With all this time at home lately, we thought we'd compile our top patio designs of all time for inspiration.
Ashby Manor Patio
Ashby Manor is one of our top favorited homes of all time, and the outdoor space is no exception. With multiple patios to choose from, who wouldn't want to spend the summer here?
First, the front porch offers a peaceful place to watch the world go by. Sit on the rocking chairs and enjoy the flowers, or cozy up on the couch for an afternoon nap. Either way, you have options.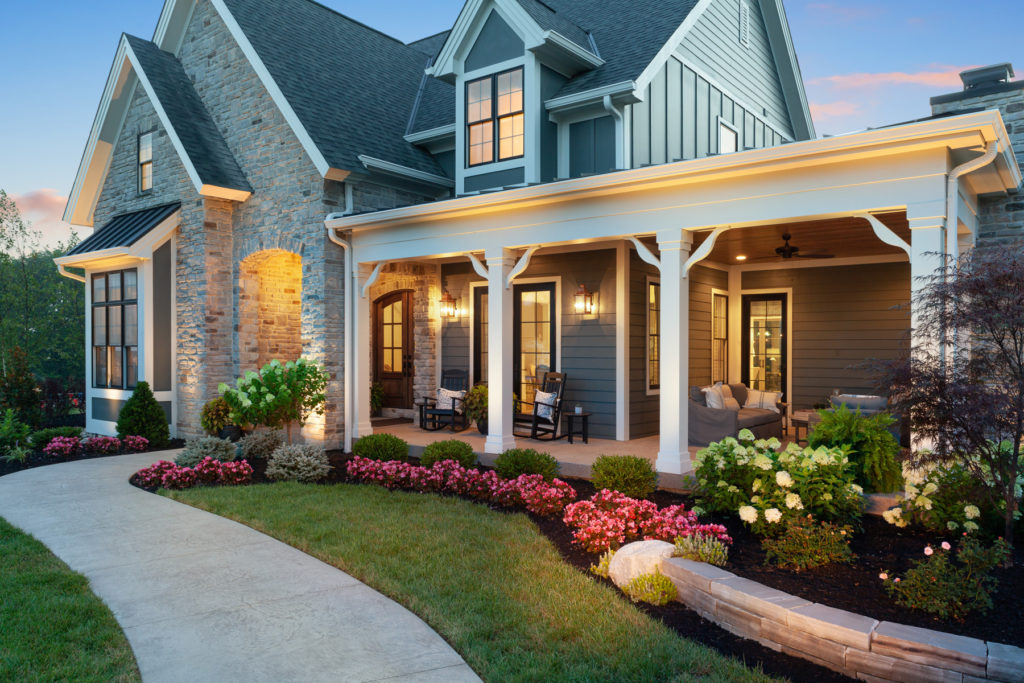 Second, the rear covered patio features a luxurious extension of the indoor dining space. With its board and batten ceiling, 16 ft. sliding glass Pella door, and charming fireplace, the transition from indoors to outdoors is seamless.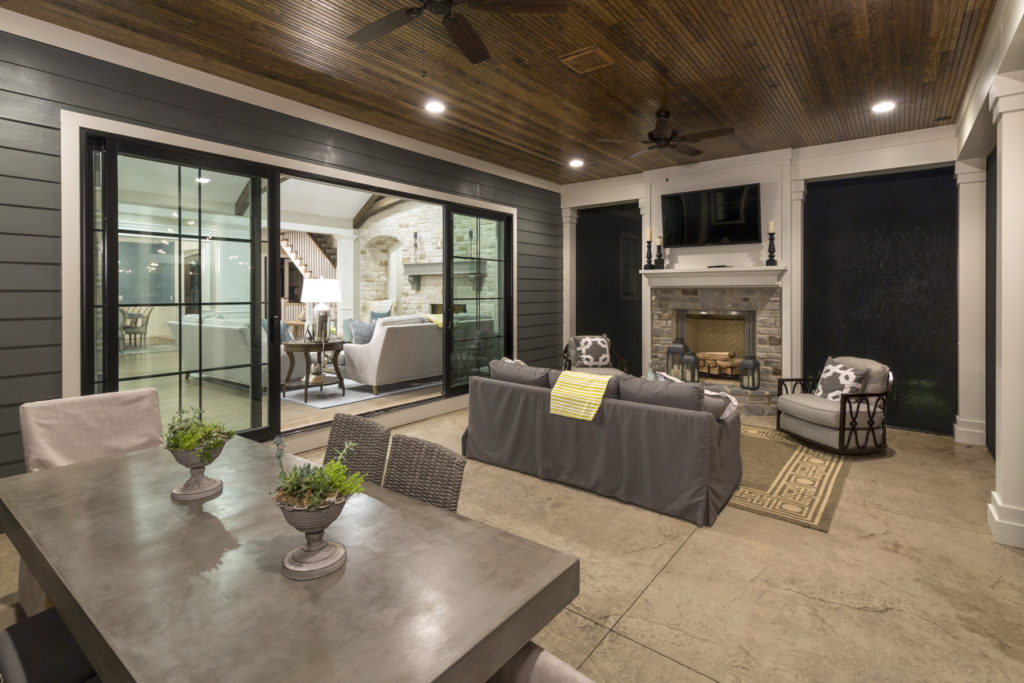 Finally, the rear patio offers a comfortable setting for enjoying a beverage and some conversation.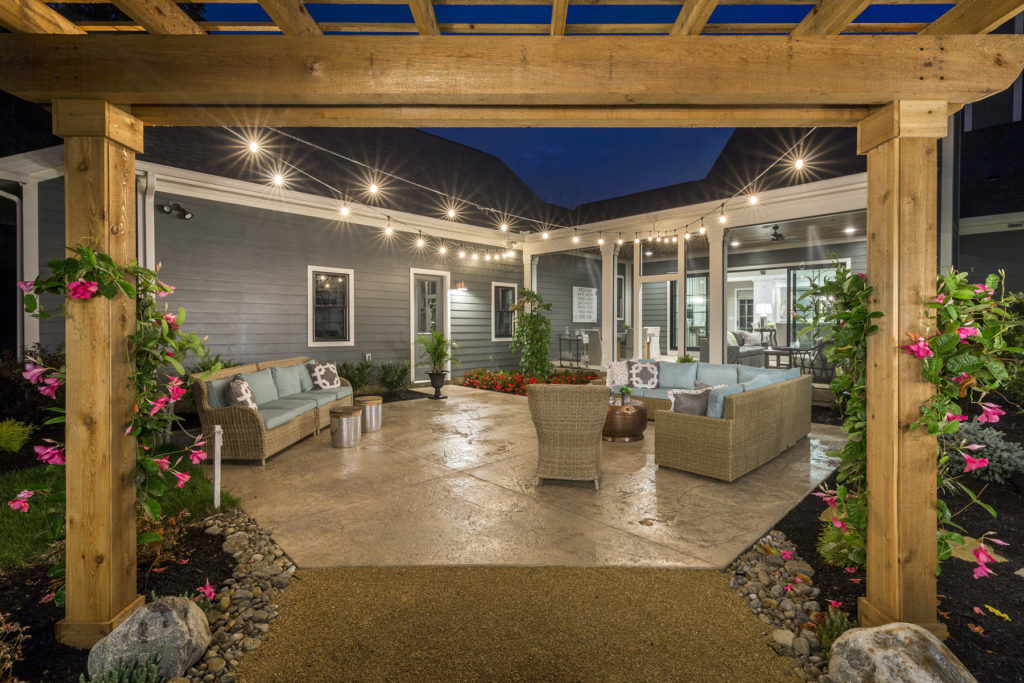 Cheyenne Patio
When we think of luxury patio designs, this home takes the cake. First, the grills (yes, grills – plural!). A Big Green Egg grill for smoking your favorite dishes, and a top of the line gas grill for faster cooking. Pair that with an extra long dining table, outdoor sink, and refrigerator, and you have a recipe for an entertainer's dream.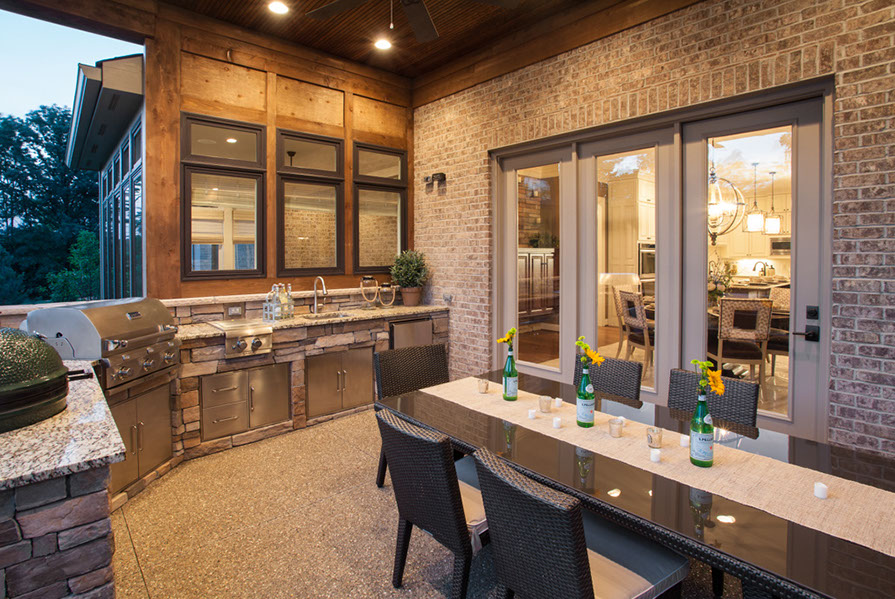 Wyndham Commons Patio
Cincinnati summers present high heat and humidity, so access to a pool is essential. Having a pool in your backyard is a big perk of our Wyndham Commons custom home. The home offers both covered and uncovered seating areas, perfect for a hot sunny day.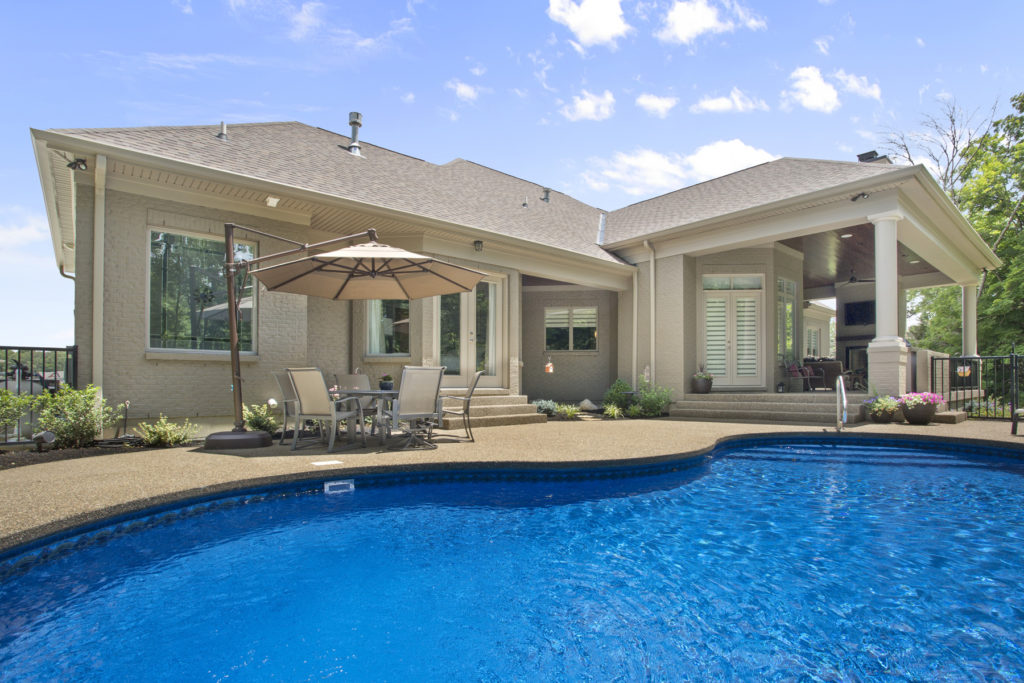 We wish you a wonderful summer filled with an abundance of outdoor time on your patio. Don't hesitate to contact us if you're interested in a new home with a custom patio design!