When building a new custom home, it is easy to become overwhelmed by all the choices you have, from flooring to windows.
Along with our partner, Pella Windows of Montgomery, we've compiled tips for selecting windows for your new home. We love recommending Pella windows and doors to our clients because of their superior quality and wide selection of options.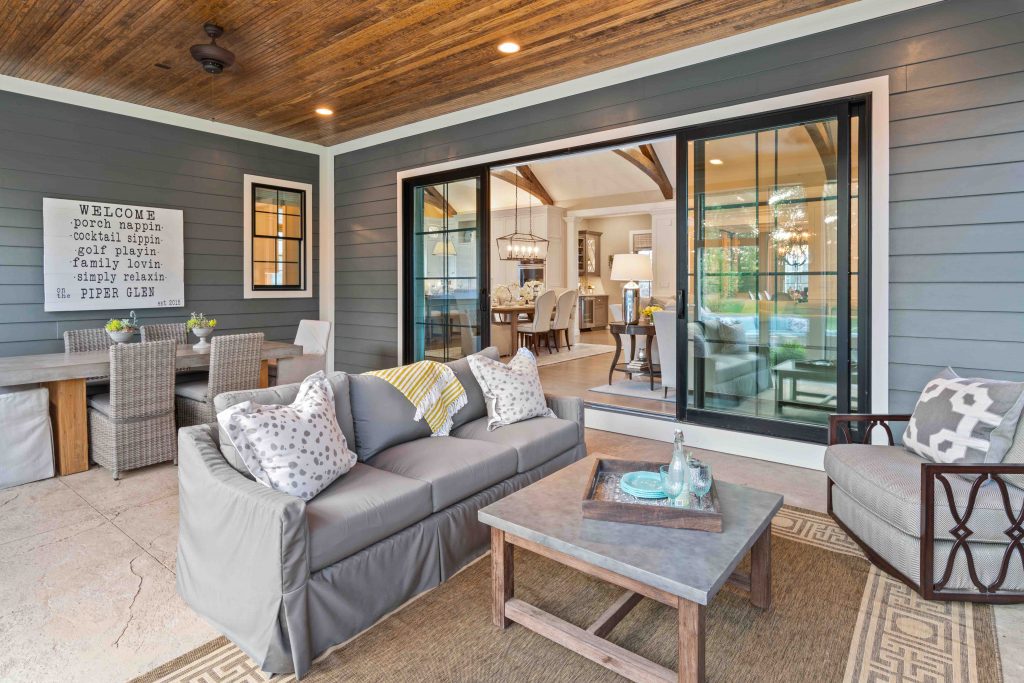 Energy Efficiency
Windows are not only an investment in the look and feel of your new home, but also in the heating and cooling efficiency. Listed below are the most important factors to consider when assessing the energy efficiency of windows. Another great resource is looking at the Energy Star rating.
U-Value: Measures the insulating value of windows. The lower the number, the more energy efficient the window is at keeping out heat and cold.
Solar Heat Gain Coefficient (SHGC): SHGC is defined as the amount of heat absorbed through the window's glass. Important in southern climates where we rely on air conditioning, we strive for a low SHGC to prevent the sun's rays from creating too much warmth in the home. Low-E microscopic coating, which you'll read more about below, significantly helps lower the SHGC rating.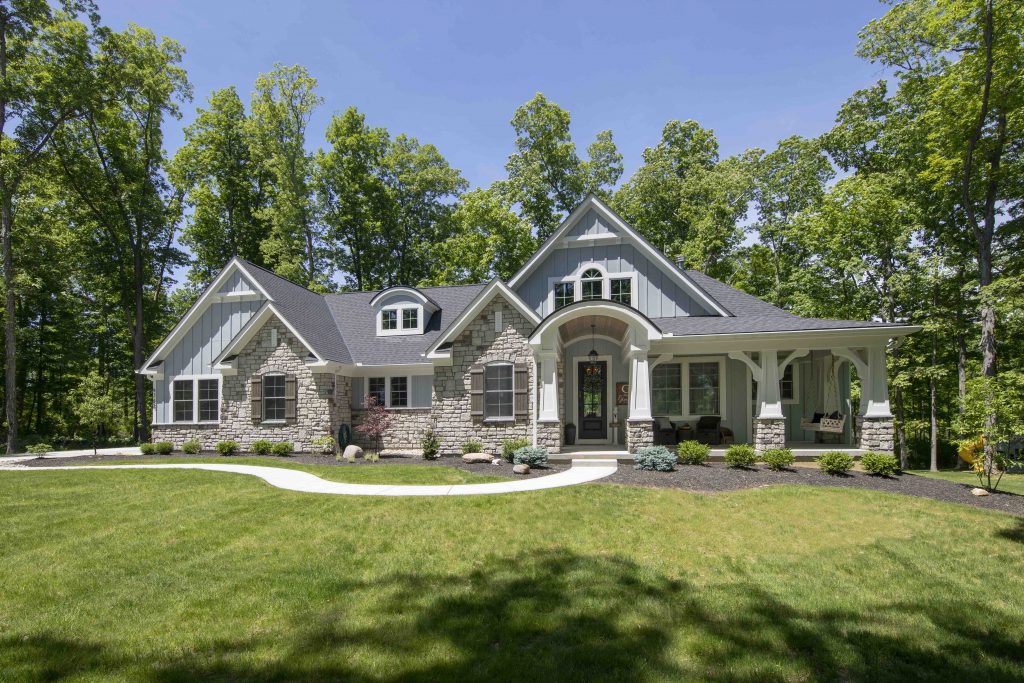 Style
The next factor to consider when selecting windows for your custom home is style. From sliding to double hung, there are a variety of window styles to choose from. All are great for different home designs and purposes.
Double Hung: Often installed in traditional and colonial style homes, double hung windows feature both top and bottom sashes that each slide vertically.
Single Hung: Similar to double hung windows, single hung have two sashes, but only the bottom one opens/closes.
Casement: Popular in a variety of home styles, casement windows have one sash that opens outward to the left or right with a crank system.
Awning: A type of casement style window, awning windows open from the bottom and tilt upwards vertically to prevent rain from entering the building. Awning windows are often used above eye level on garages or above doors for optimal privacy and airflow.
Fixed: Fixed windows are great for an accent to other window styles, as they don't open or provide air flow. They're great for adding light.
Sliding: These windows slide on a track horizontally, and offer a sleek, modern look.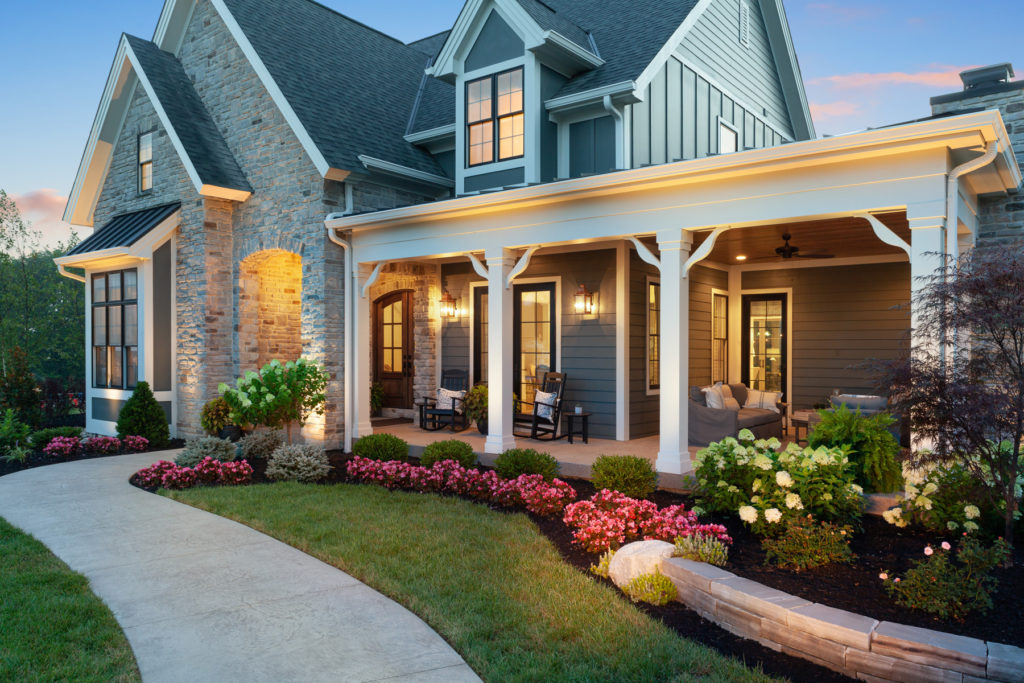 Materials
Additionally, you'll want to consider the different material options when selecting windows. From traditional wood to new-age fiberglass, there are materials to fit everyone's style and budget.
Wood: Wood makes for classic windows with excellent insulation, but often requires more maintenance than other materials. Wood can also be painted nearly any color to match your home perfectly. A lower maintenance option for wood windows is wood with vinyl or aluminum on the exterior.
Vinyl: Energy efficient, low-maintenance and budget-friendly, vinyl windows offer a great value. They come in many colors, but can't be painted, so it is best to choose a color you'll love for a long time.
Aluminum: Aluminum windows tend to be less expensive than other varieties, but they don't offer great energy efficiency.
Fiberglass: Fiberglass is a relatively new window material, and is one of the most premium options on the market. Its sturdy nature is great for large windows, and it offers superb energy efficiency.
Glass Type
When selecting windows for your new home, you'll often be able to customize the glass for optimal energy efficiency. Here are just a few of the considerations on glass selection.
Clear: A standard in the industry, clear glass is widely available.
Low-E Microscopic Coating: Low-E coated windows reflect much of the heat from the sun due to the thin finish of metal oxide on the surface. While it reflects a lot of the heat, it still allows ample light to come through, creating an energy efficient home.
Layers: Multiple layers of glass add to a window's energy efficiency. With the option of single, double, or even triple paned glass, as well as argon filling, there are multiple ways to ensure you're getting the best insulation possible.
Budget
Finally, cost is an important consideration when choosing new windows for your home. Like most things, you get what you pay for, so we recommend focusing on the value and longevity of the windows in your new home.
Our Window Selection Process
We realize all of these window choices can be overwhelming. To ease that process and help provide an optimal level of service, we pair you up with our in-house selections coordinator to make those decisions. Additionally, our partners at Pella Windows of Montgomery offer premium quality windows and knowledgeable staff to get the best windows for your custom home.